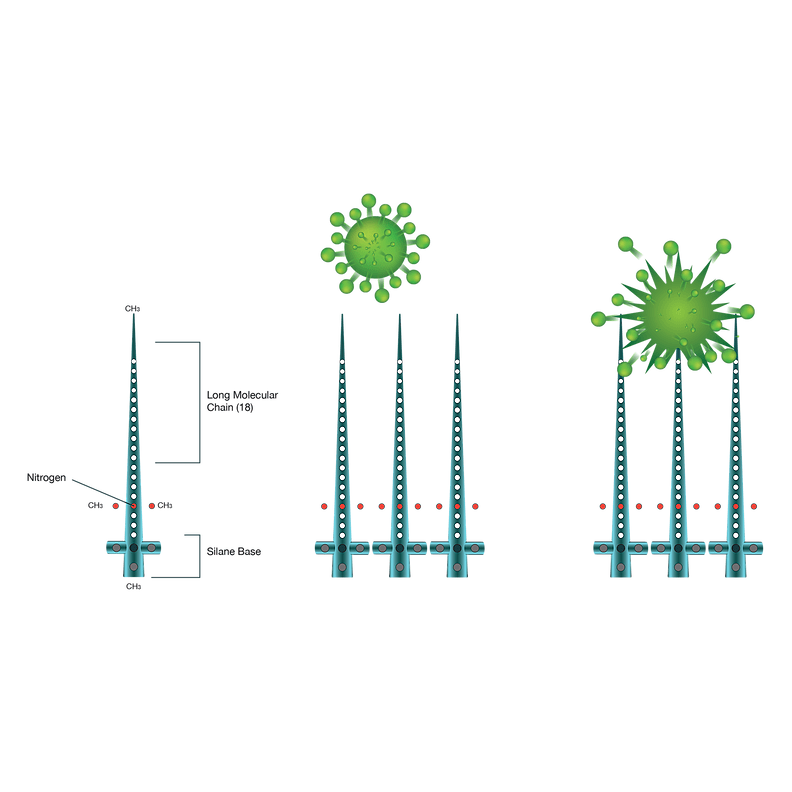 Since the beginning of the coronavirus pandemic, working life around the world has certainly
changed, to say the least. What has been a period of drastic change for everyone worldwide, has
meant prompt changes to company processes. Workplaces have been forced to radically change
their operations to ensure the safety of customers, visitors and employees. Organisations have had
to take serious precautions to prevent the spreading of the virus, and there has been a push towards
cleanliness and hygiene across a variety of workplace settings.
A new approach to cleaning the workplace?
While many industries have always been focused on hygiene, there has certainly been a stronger
focus on workplace health and safety in recent months. Organisations have begun to consider that
standard disinfectants, although great at killing bacteria, don't necessarily protect surfaces.
Businesses are having to take a more diligent approach to workplace cleaning, ensuring surfaces are
thoroughly and properly sanitised with effective formulas.
And many normal disinfectant products are quite simply not cut out for the job. As soon as the
disinfectant dries out, the surface is no longer protected. This means that when the next carrier of a
virus touches or sneezes on a particular surface, it will become infected again. For surfaces to remain
properly sanitised, all high-touch points need to be disinfected continuously – pretty much all day
long!
For many organisations, constant around-the-clock cleaning and sanitisation is just not practical, and
it is most certainly not cost-effective.
Understanding deep cleaning
For a more practical and safer approach to workplace cleaning, it is important for organisations to
use antimicrobial coatings where possible, and to encourage staff to use hand sanitisers and tissues
for sneezing and coughing. Not only is this a safer and more practical approach, it is also a cost-
effective way for businesses to protect its staff and customers, and reduce levels of sickness
absence.
This is something that companies are becoming increasingly mindful of, especially now that flu
season is upon us again, with the added concerns surrounding COVID-19.
Public Health England published UK Government guidance last year specifically in response to the
COVID-19 pandemic. The advice refers to the cleaning of workplaces that may have been
contaminated with COVID-19. It is important to note that in this instance, cleaning and disinfecting
have distinct differences:
Cleaning refers to the removal of germs, rather than the prevention or killing of them.
Disinfecting refers to the killing of germs on surfaces. By killing surface germs after cleaning has
taken place, the risk of spreading infection is reduced.
Therefore, it is important for workplaces to implement an effective hygiene programme to minimise
the risk of infection outbreaks.
Ensuring a healthier workplace
A hygiene programme is not something to be taken lightly by organisations wanting to ensure the
safety of their staff and visitors. Although implementation of such programme may seem daunting,
there are measures that can be taken in the workplace to protect against the spreading of infection
and viruses. Measures such as providing hand sanitisers, hand soaps, tissues, paper towels,
disinfectants and adopting a clear desk policy, can all help to combat the spread of germs in the
workplace.
For increased protection, companies should consider using antimicrobial coatings in all high-touch
areas, which create invisible, durable layers that actively kill germs for up to 30 days per single
application.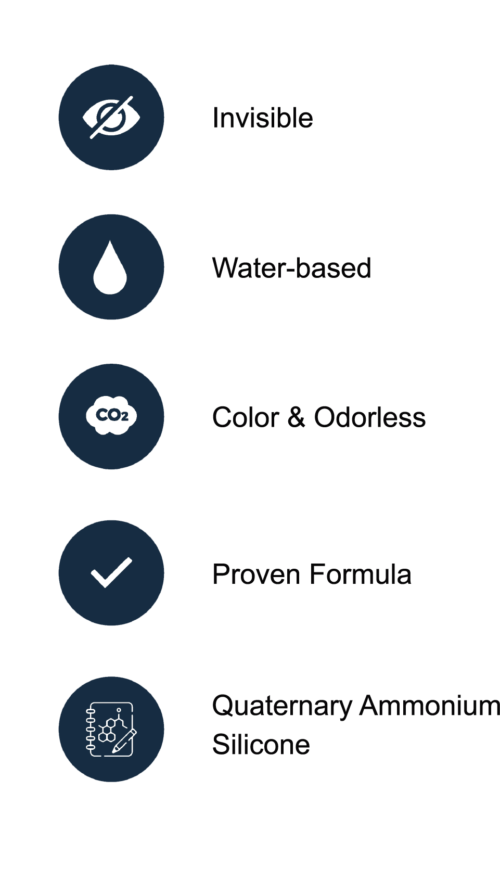 This means that these antimicrobial coatings are not only versatile, they can be incredibly cost- effective for a business too.
For companies mindful of the effectiveness and affordability of commercial cleaning, they should
consider bringing in antimicrobial coatings if they are not already doing so.
If you enjoyed reading this article, you might find our Healthy Workplace Guide helpful.